Purpose
This menu item is used to re-print the bank reconciliation reports that come out when you reconcile a bank. All previous reports are available here.
How to use
To print the report, select  'Print Past Bank Reconciliation' from the 'Banking' menu as shown below.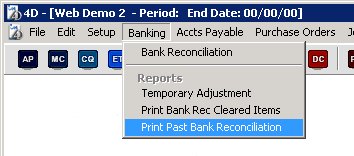 You will then be presented with the following screen from which you can select which bank you wish to re-print your reconciliation reports for.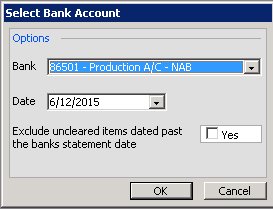 Once you select your bank, the 'Date' drop down will change to contain a listing of all the dates you have previously reconciled this bank. Select the reconciliation you wish to reprint.
You can also choose whether to exclude from the reports any uncleared future transactions which are dated past the bank statements date. Once you have made your selections press 'OK' and the reports will print.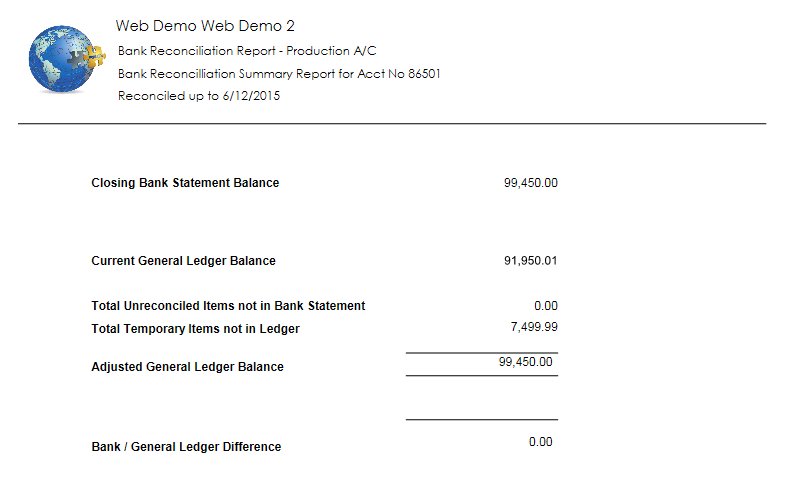 Please note that if you attached a bank statement into mydaEs when you completed the reconciliation, the attachment will be exported to your desktop when you print the matching reconciliation reports.