Free fields are an optional method to tag your transactions in any way you require. Free fields can either be 1 character or 2 characters in length, and up to 10 characters can be used on each line. This allows you to flag up to 10 things if using 1 character long FFs, and 5 things if using 2 characters. e.g. you may add a free field for a particular insurance claim for example, and then any transactions related to that claim can be tagged with that particular free field.
Setup Free Fields
To create or edit free fields, select Setup > Free Fields as shown below.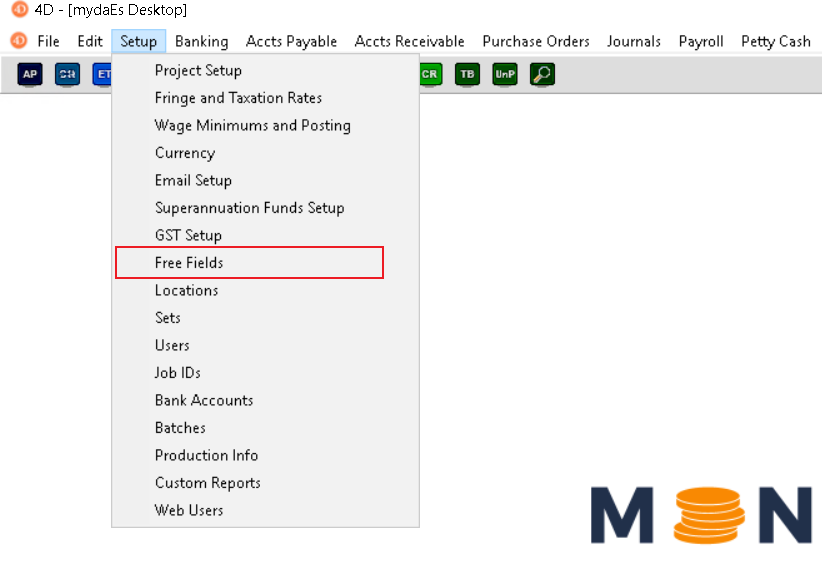 You will then be presented with the following form from which you will see any previously created free fields.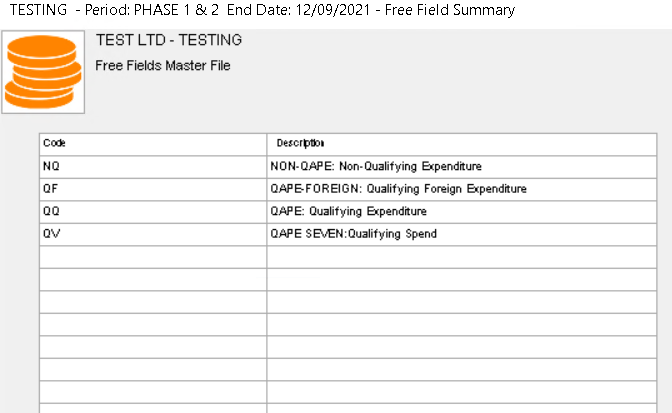 From here you can press the 'New' button to add in any new free fields or else double click an entry to edit it.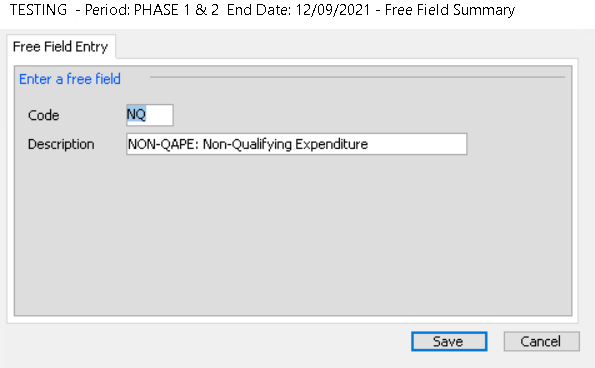 Using Free Fields
Once your first Free Field has been setup, the Free Fields column will appear before the Description column on all entry screens. All free fields are entered in the same column.


Tagging / Changing Free Fields on existing transactions
If you have setup a free field late into a project, or have found an item that should be tagged that was missed you can use Distribution Change to adjust these. This may create an audit trail depending on the DC settings for your project.
How can I list everything that I have tagged?
Check out the Free Field Summary report, or find out how to filter on free fields using the Find Transactions tool or General Ledger reports.