Purpose
To view a breakdown of your costs to date costs, by your free fields. There are two formats of this report. The first shows one line for each account number with a total of the costs to date, for the selected free fields. The other subtotals each individual chosen free fields.
How to use
To print the report, select 'General Ledger' – 'Free Field Summary' menu item as shown below.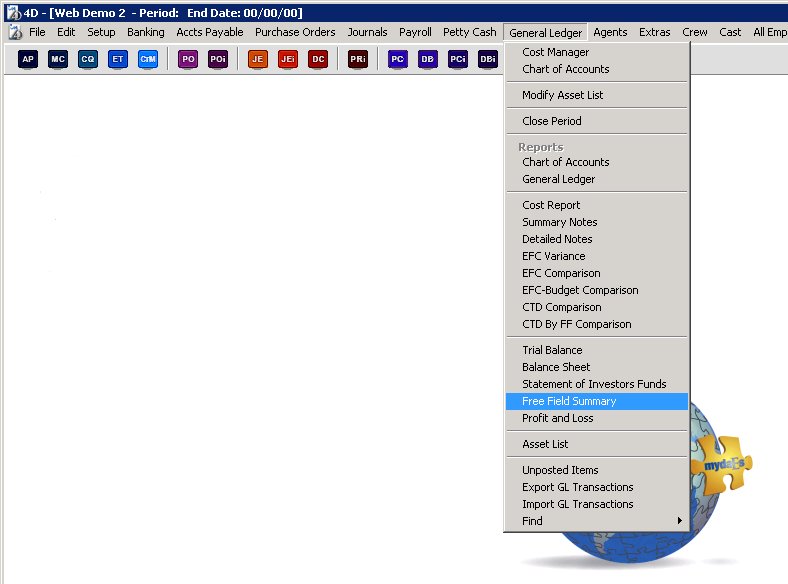 You will then be presented with the following form to make your selections.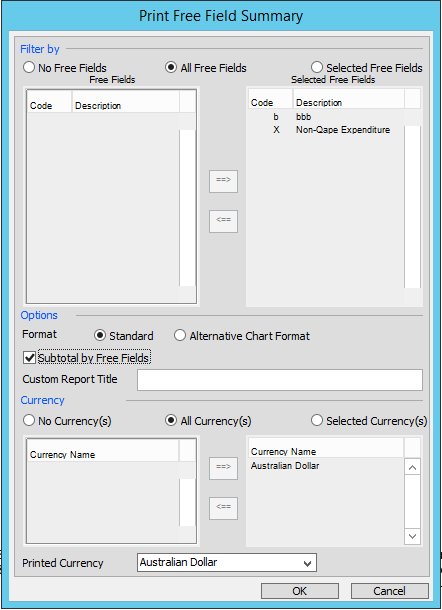 If you choose to filter the report by 'No free fields', only transactions without a free field will be displayed. Otherwise you can choose all of your free fields or a selection.
You can choose to display the standard or alternate chart format for your account numbers.
The subtotal by free fields option chooses which of the two formats of the report to print (examples below).
You can enter in your own title for the report, to use for your own purposes. You can also choose which currency to print the report in, or to limit the transactions show on the report by the currency they were entered in.
Once you press OK, the report will print.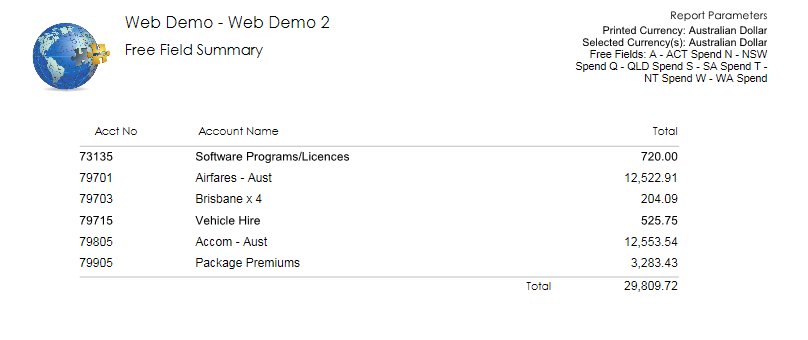 If you chose to subtotal by free fields, it would looks as follows.