Purpose
This menu item is used to post any transactions regardless of which module they were created in. It will displayed un-posted invoices/petty cash/journals etc.
How to use
To view all your unposted transactions, select 'Unposted items' from the 'General Ledger' menu as shown below.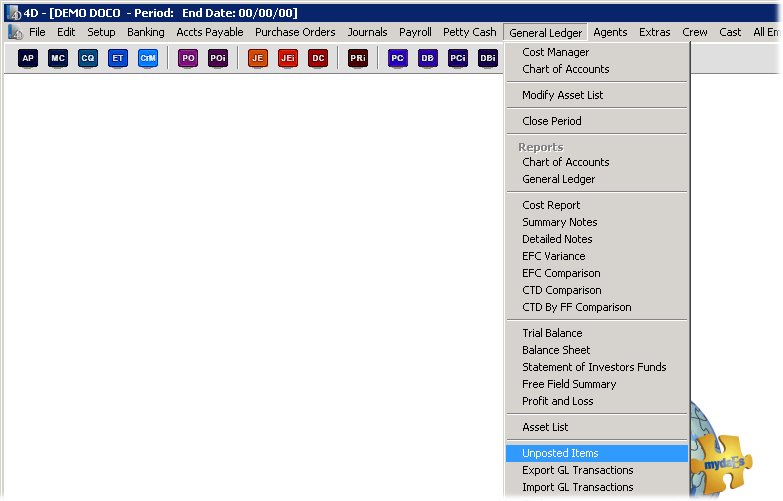 You will then be presented with the following form showing all of your unposted transactions.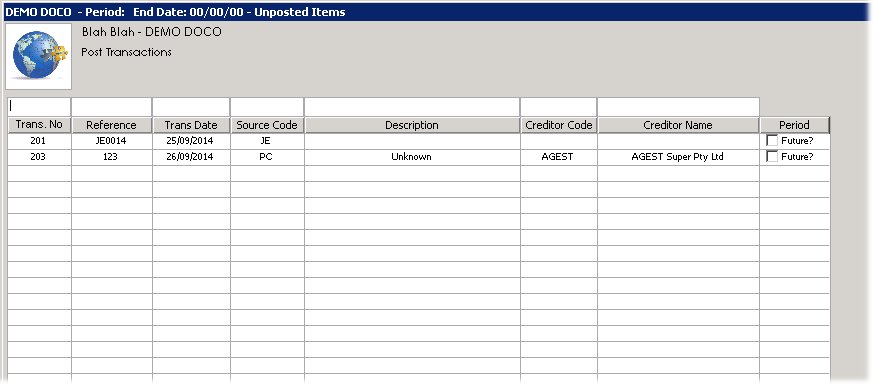 Select the row you wish to post and then press the 'Post' button at the bottom of the form.