Purpose
This menu item is used to edit or enter in any of the assets for the project. You can document how much it sold for and what has happened to it since.
How to use
To add an asset, select 'Modify Asset List' from the 'General Ledger' menu as shown below.

You will firstly be presented with the following form to choose whether you want to display assets in all currencies or a selected currency.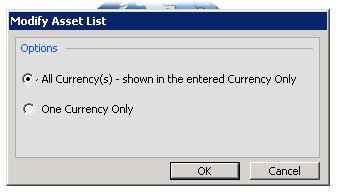 You will then be presented with the following form which will display all of the assets already in the project, including those added while entering invoices.

From here you can double click an entry to view it in more detail.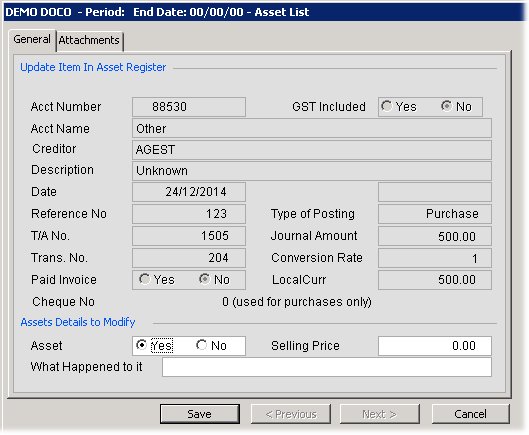 From you can add a selling price and comments about what happened to that asset as well as add attachments related to the asset.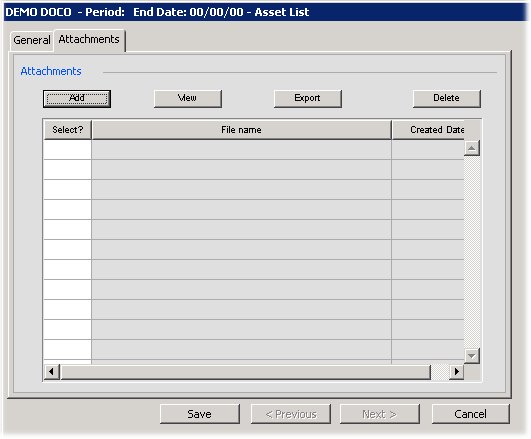 You can press the add button and then locate the document/s you wish to attach. You can also drag and drop the files direct from 'Computer' on your PC or 'Finder' on your MAC. You can also choose to then view/export or delete the attachments you have imported.