This menu item is designed to allow a user access to modify access to Online Moneypenny without having access to modify the full record.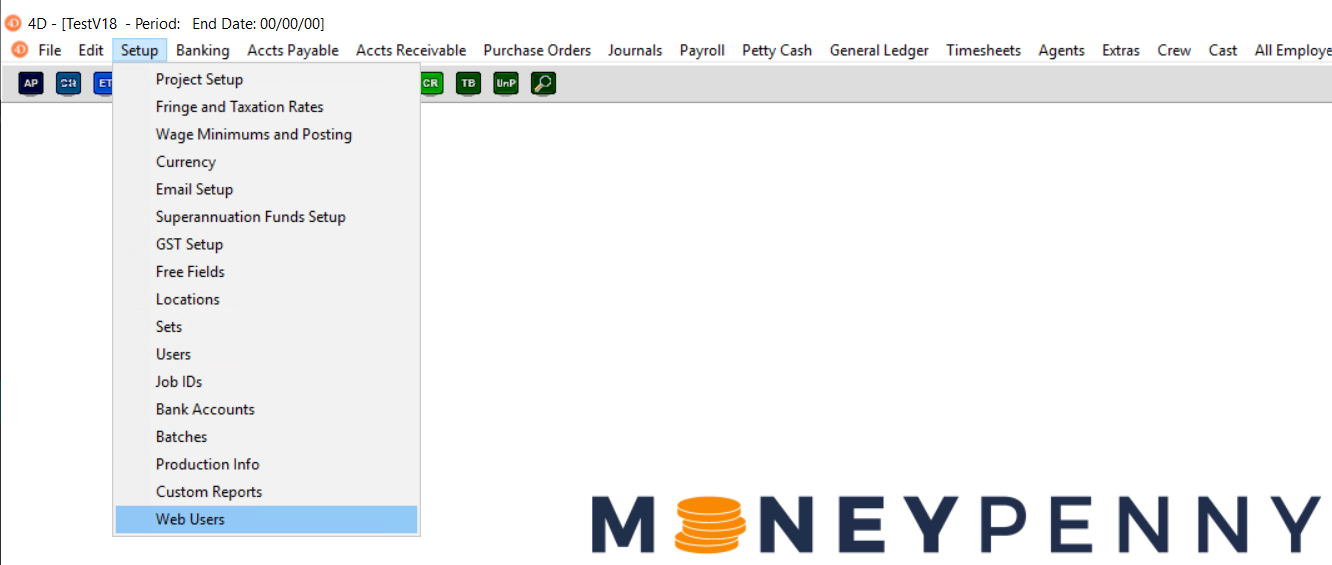 Adding / Modifying records
You will see a screen listing all existing master file records. You can select Add at the bottom to create a new record, or double-click to enter the record.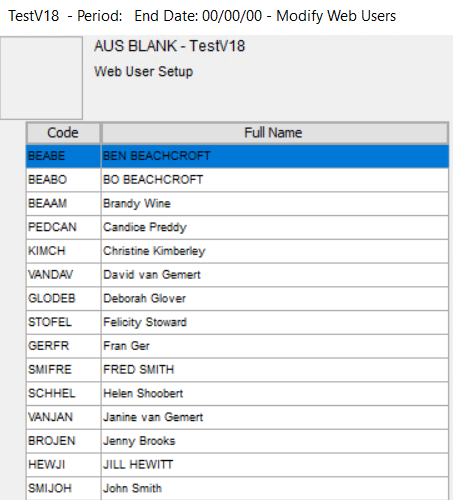 There are two tabs. In the General tab with contact details, to setup a new starter you must include at least First Name and E-mail.
In the Web tab you can select whether the user can use the Online Purchase Orders system, and setup their approval levels and access. More information on these settings can be found in the Master File setup.
Sending Starter Emails
To send a starter email, right-click the person and select Send Starter Email.