Purpose
To export specified transactions to an external application.
The field delimited in the file will be determined by choosing it from the 'Field delimiter when importing exporting transactions' field in the 'Project Setup' screen. From here you can choose between comma/tab/pipe (|) or tilde (~).
How to use
To create the export, select 'General Ledger' – 'Export GL Transactions' menu item as shown below.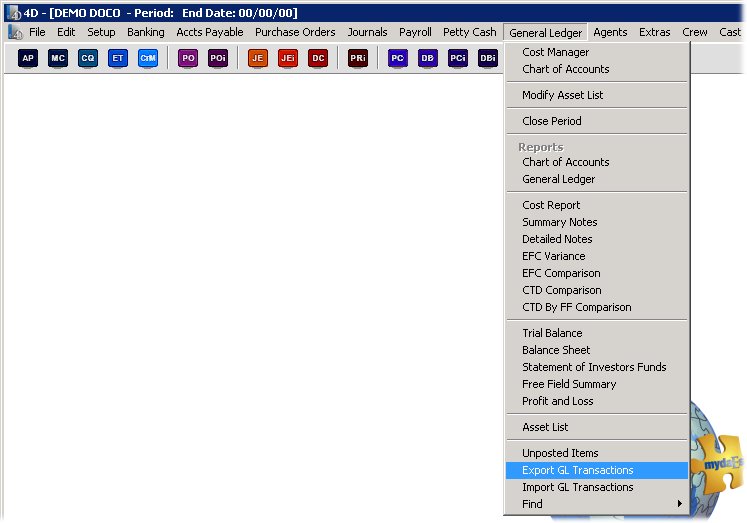 You will then be presented with the following form to make your selections.
From here you can choose exactly which transactions you wish to export, whether the standard or alternate chart numbers should be exported as well as choosing which currencies to export.
Once you have made your selection, press the 'OK' button and the export will be created on your desktop).