Purpose
This menu item is used to print the status of all the assets for the project. It will print how much it sold for and what has happened to it since.
How to use
To print the report, select 'Asset List' from the 'General Ledger' menu as shown below.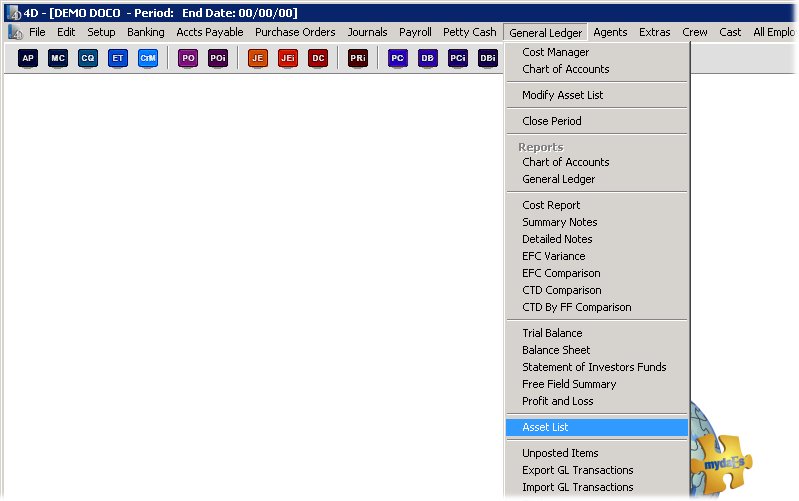 You will firstly be presented with the following form to choose whether you want to print or export the results to a CSV file (comma delimited that can be opened in Excel).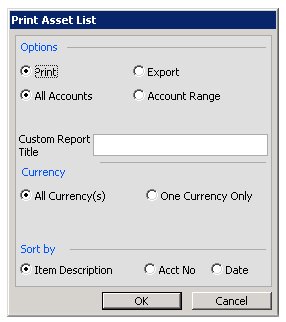 You can also to print assets on all accounts, or only a specified range of accounts. You can enter in your own report title, and also choose to only print assets on all or only a specified currency and also choose the sort order.
After you press 'OK', either the report will print or the export will be created on your desktop.