Many forms within Moneypenny contain a 'COA' button at the bottom of the form that will take you to this chart of account look-up form.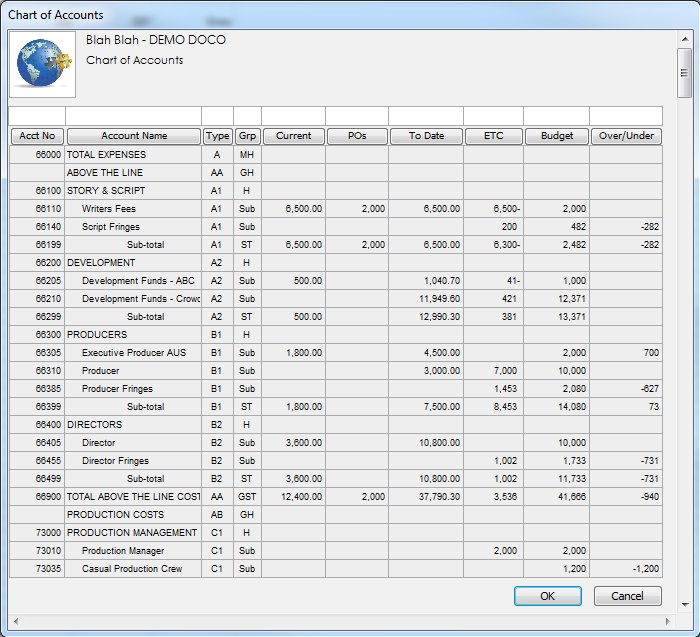 From here you can view your entire ledger.
The column titles are buttons that will allow you to sort the columns, and above these buttons are fields for which you can enter in the value you wish to find. Any text or numbers you type will be compared against all values below it, and then only those values that match what you have typed will be shown.
You can also double click any row to drill down to allow you to rename the account or renumber the account number or alternate chart number (so you can enter in a 3rd parties account code). You can also alter the accounts type or group if necessary.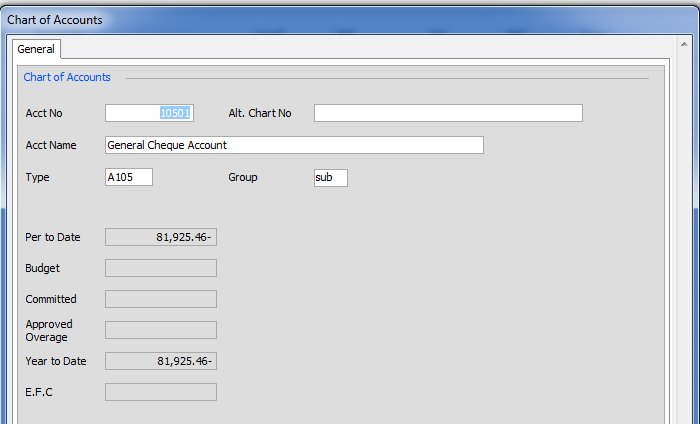 The 'COA' button is only visible if the user has the 'Enable the COA button on data entry screens' setting in the 'Setup' – 'Users' menu item. For more information please click here