Purpose
The 'Approve PO' option from Moneypenny Web Portal is used to approve POs created by another worker. Only workers who have been set up as approvers will see this option. You will possibly only rarely use this screen, as you can manage the approval process through your emails, by just clicking on a link in the email sent to you when a new PO is created. The link will not require you to login to the website, just click it and the PO will be approved.
In more than one person has been setup as an approver then the first person listed as the approver will receive an email that there is PO awaiting their approval.  Once they have approved the PO then the second approver will be notified that the PO requires their approval.
How to use
To approve POs, log into your projects website from either your smart phone/tablet or computer and then click 'Approve POs' as shown below.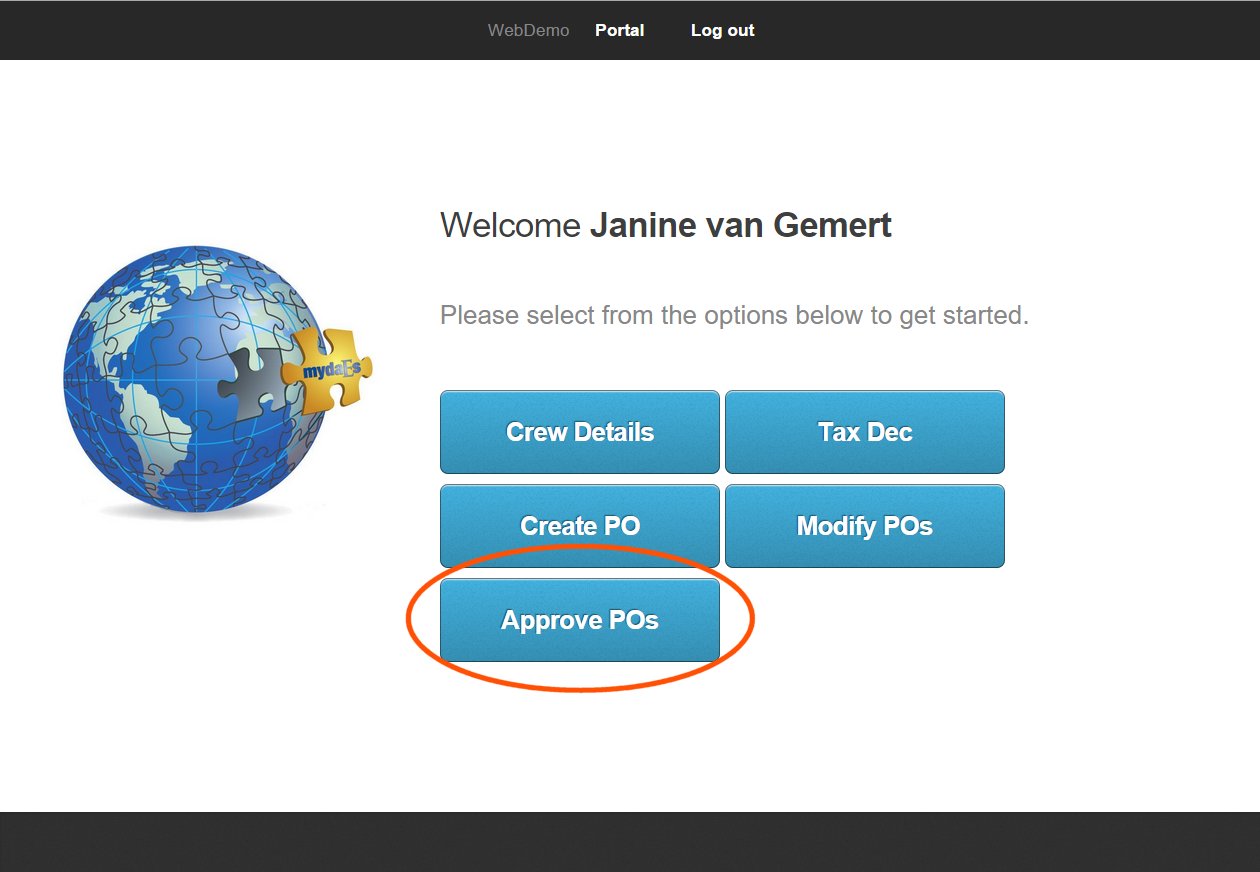 You will firstly be presented with a list of the POs awaiting your approval.  From here you can instantly approve it by pressing the Approve button, or press the view button to see more information on this PO or decline it.

Once you press the 'View' button the below screen will be shown.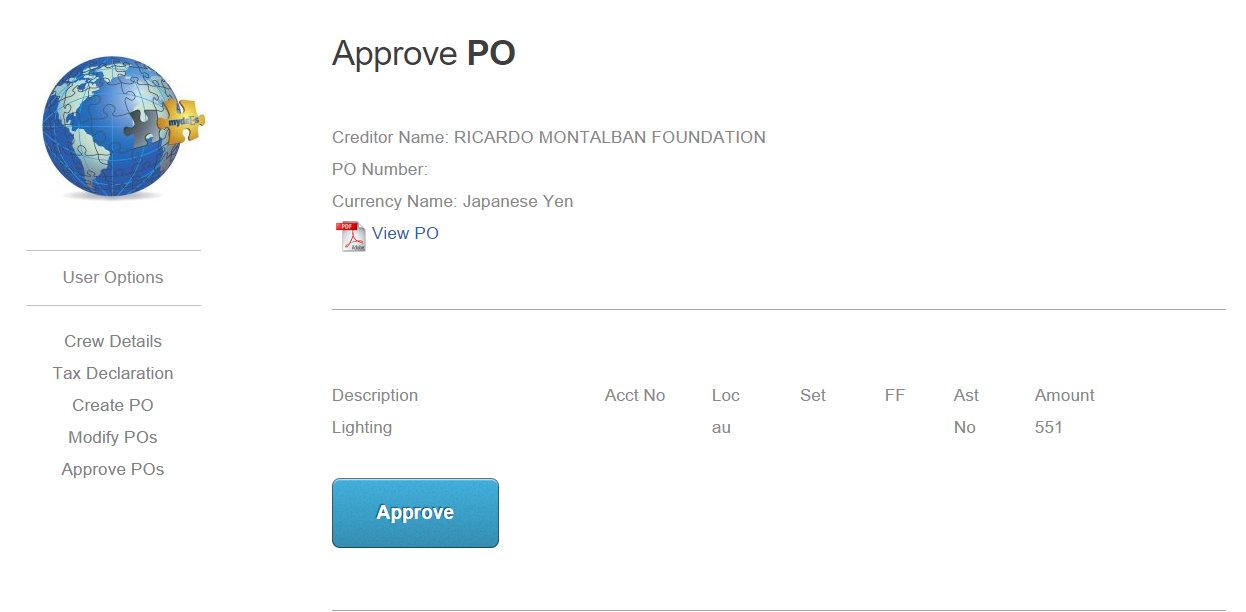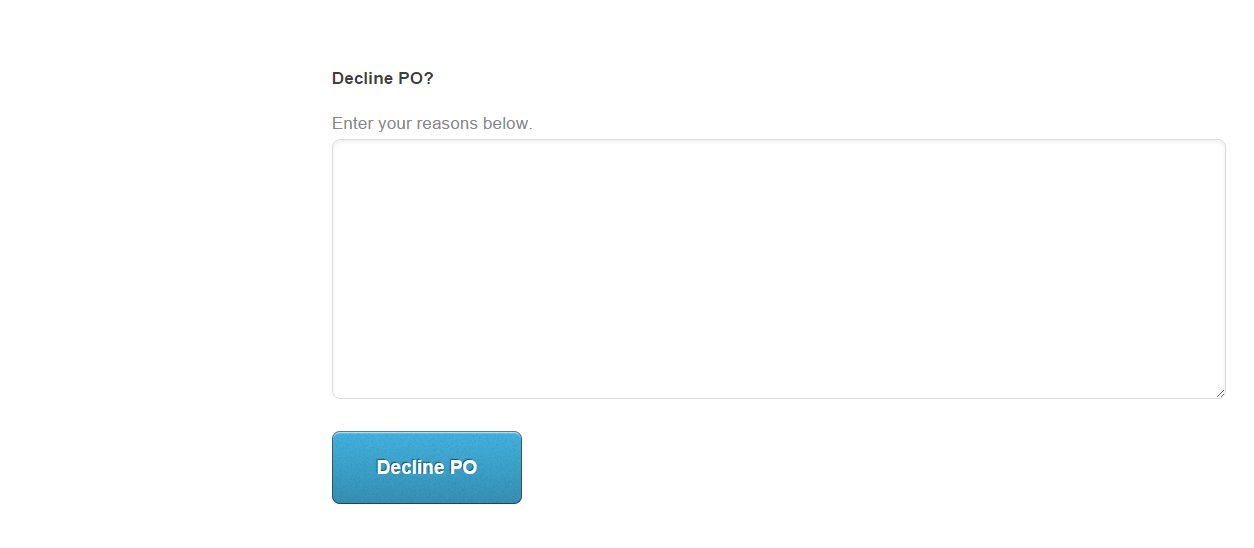 From here you can press the 'View PO' link to see a draft of your PO (including a draft watermark), view the line items of the PO, or provide comments to the accountant or provide comments to the creator of the PO and then decline the PO.
The comments to the accountant will be viewed within Moneypeny only – Modify Web PO's screen.
The comments for the creator will then be emailed to the creator so they can make changes and re-submit a new PO.