What is the agents portal?
The agents portal allows you to login to a particular project and manage all your listed clients. From here you can visit the 'My People' page to do the following on the individuals behalf:
Fill out starter information / update personal details.
View Payslips, P45s and other online documents.
Upload documents such as passports, contracts etc.
How to use
First, you'll need to go to the portal link provided in your email and log in. If you arrive to the welcome page instead of the agent login page, click the 'Are you an agent, click here' underneath the login button.
Upon logging in, you'll be prompted to accept our Terms and Conditions and our Privacy Policy.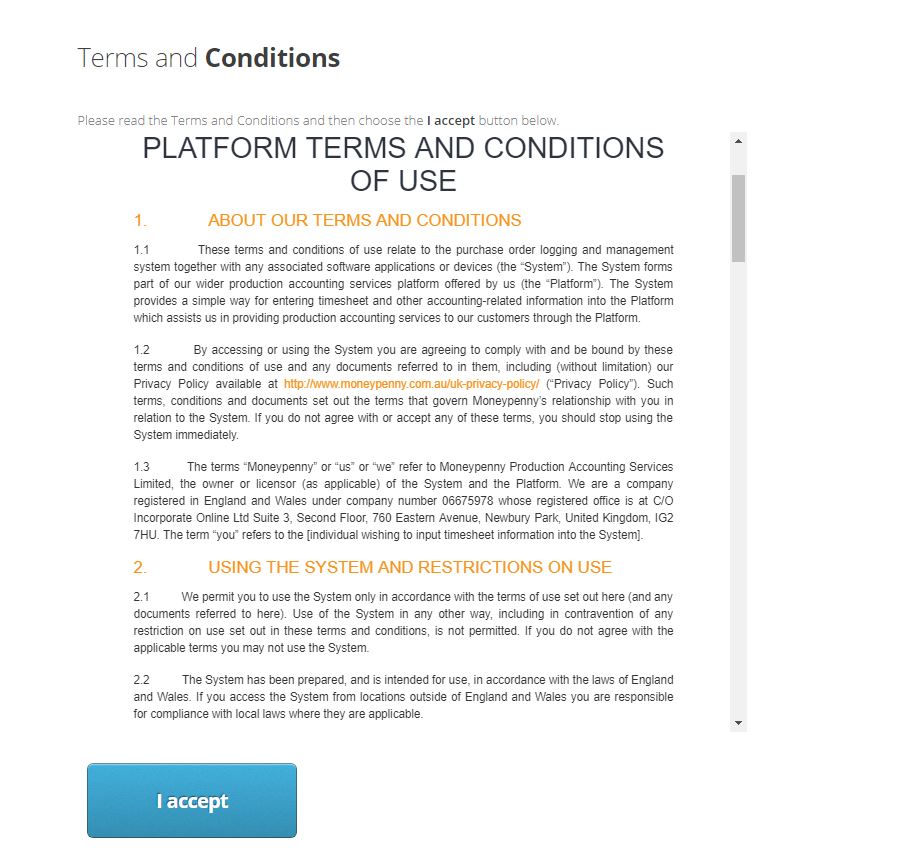 My People
You'll then be given the option to Select 'My People'. In here you will see a list of all individuals that you are the listed agent for on this project, with a button to edit their details, view their documents or upload additional documents.


Edit Details; brings up a page where you can fill in starter information for the individuals.
View Documents allows you to see your payslips, P45s or other online documents.
Upload Documents allows you to upload Passports, Contracts or other relevant documents.