Purpose
This menu item can be used to print or export out a list of all the previously cleared entries during a GST/VAT Reconciliation. This could be useful during your year end financial reporting or GST audits.
How to use
To view the report/export, select 'Print GST/VAT Rec Cleared items' from the 'Accts Payable' menu as shown below.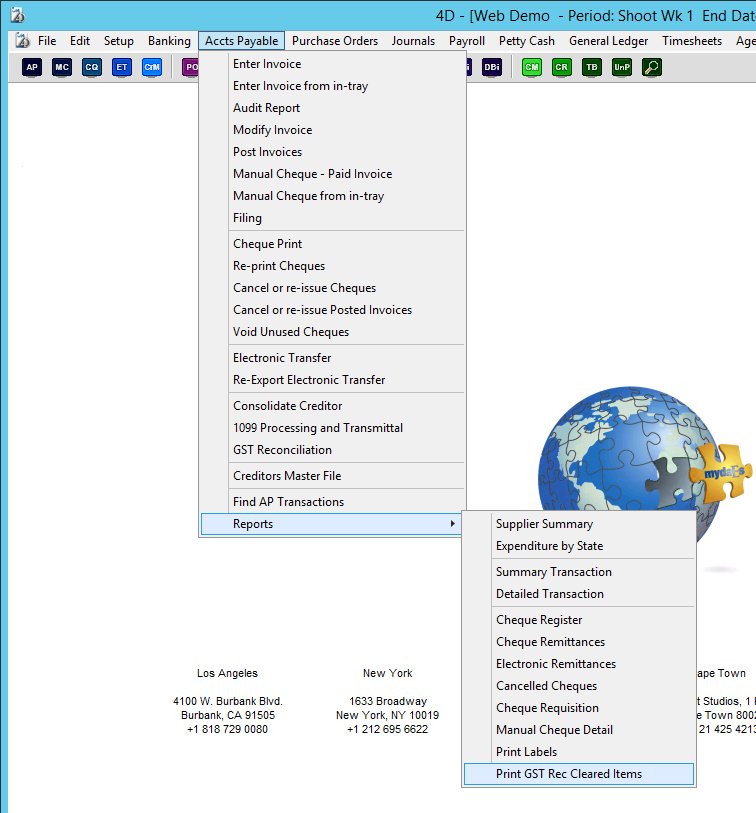 You will then be presented with the following selection screen.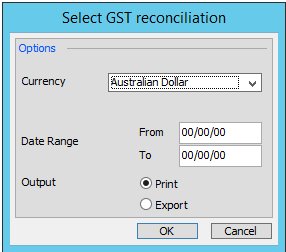 Firstly select the currency that the reconciliation was completed in.
If you leave the date ranges as above, all cleared entries will be printed on the report. Otherwise you can enter in a subset of days to limit the records displayed.
If you select to export the report, a CSV document will be created on your desktop, for you to open in Excel at your leisure, or if you select Print, the following report will be printed.