To consolidate two or more of your creditors/vendors together, select 'Consolidate Creditors/Vendors' from the 'Accounts Payable' menu as shown below.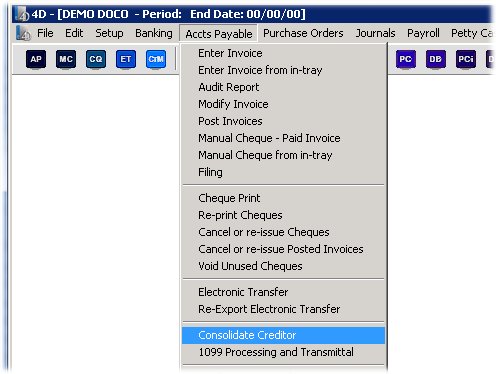 You will then be presented with the following form to select which creditor or vendor is to remain after the consolidation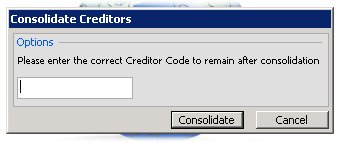 You will then be asked to choose from the remaining creditors/vendors, which are to be consolidated. Just select the entries that will be consolidated and press the 'Consolidate' button at the bottom of the form.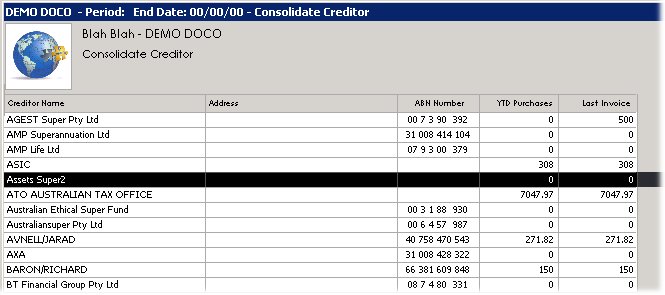 Only the creditor/vendor who has been selected to remain will now still exist, it will contain though all the invoices etc for any of the other creditors/vendors that were consolidated.