You can delete any PO with a status of
Draft
Awaiting approval
Approved
Any PO with a status of POSTED cannot be deleted online.
From the main screen click Find POs, then select MY POs.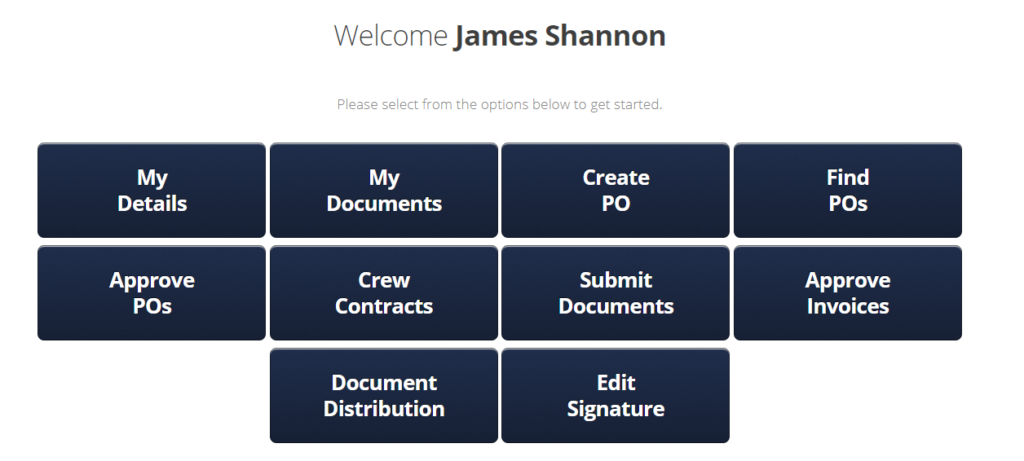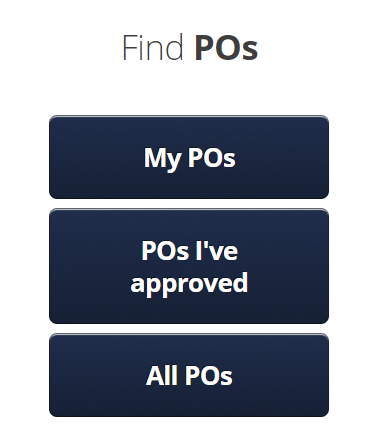 Using the search options, you can use one or multiple filters to find search for the PO. To search all POs you can use no search filter and click find.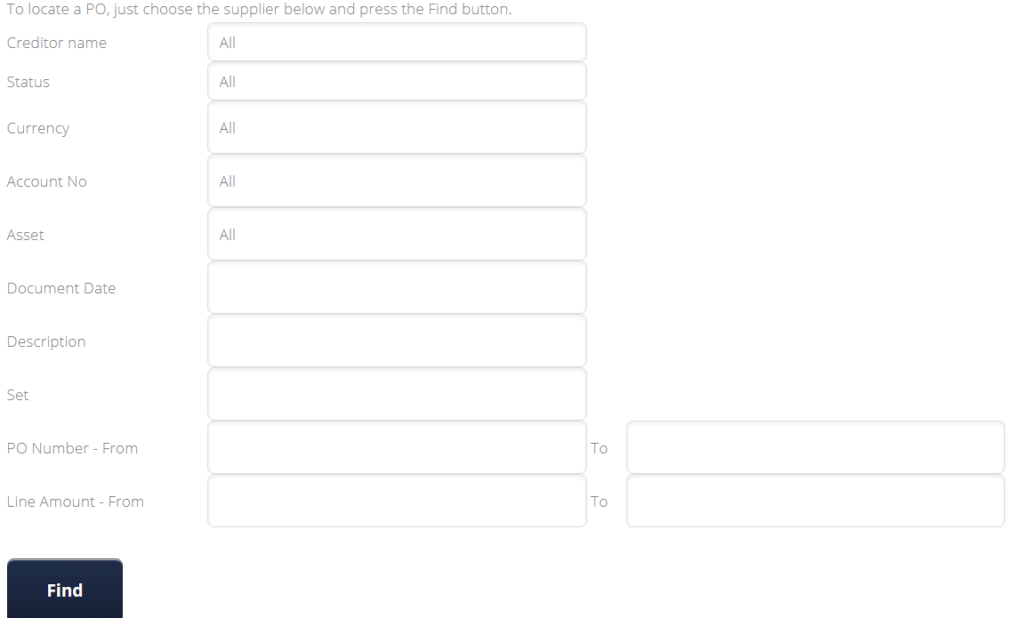 You will then be presented with a list of your POs. Locate the one you wish to delete and press the 'Edit' button.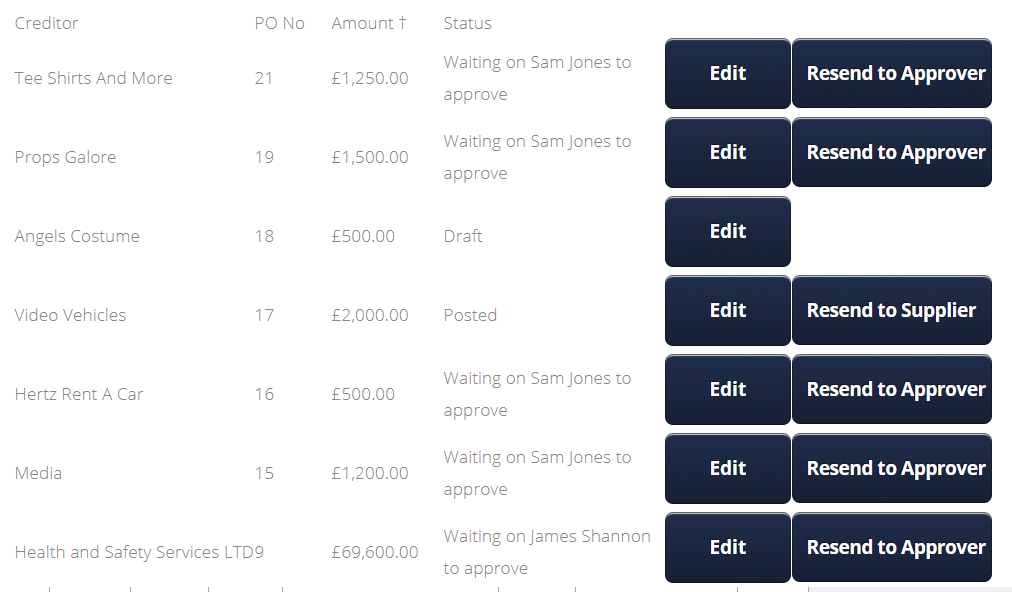 Scroll to the bottom of the PO and you will see the following options. To delete the PO select DELETE.