Any superannuation funds used by your crew/cast/theatre and extras can be setup from the 'Setup' – 'Superannuation Funds' menu item as shown below.

You will then be presented with the following form showing all of your existing superannuation funds.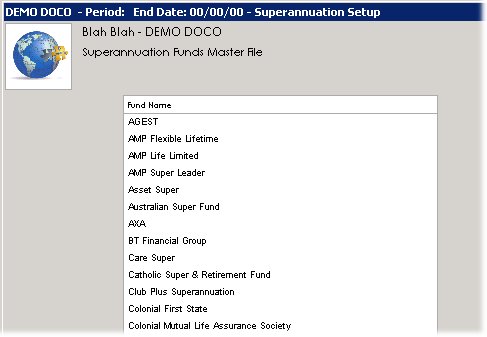 From here you can press the 'New' button to add in a new fund, or else double click an entry to edit it in more detail.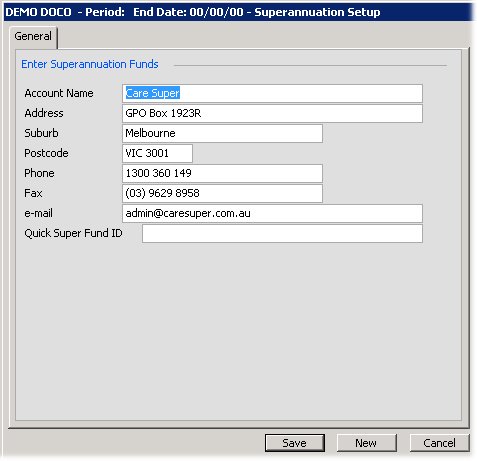 Then when entering your wages master files, you can select one of these superannuation funds to pay your workers super.