To re-export the bank upload files to pay your creditors/vendors via direct deposit, select 'Re-Export Electronic Transfer' from the 'Accounts Payable' menu as shown below.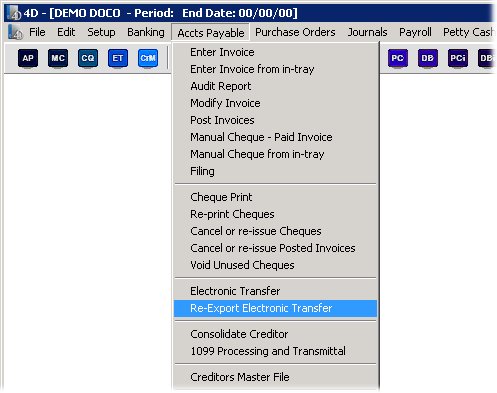 You will then be presented with the following form.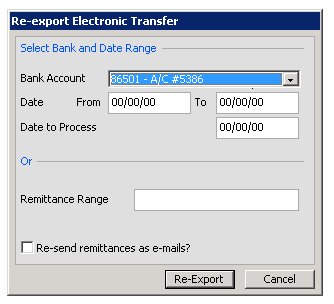 From here you can filter down to select certain invoices only to re-export ie by the bank account the funds where paid from, the documents dates, or the date to process, as well as a range of remittances. You can also choose to re-send the email remittances at the same time.
Once you have made your selection, press the 'Re-Export' button to create the file on your desktop and then print a report of what has been exported as shown below.

NB We have many formats you can choose from that will be suitable for your country/bank. These can be selected in the 'Setup' – 'Bank Accounts' screen in the field entitled 'ET Export Format'.