Purpose
This menu item is used to print a report of all your suppliers showing the actual spend to date.
How to use
To print the report, select 'Supplier Summary' from the 'Accounts Payable' menu underneath the Reports sub menu as shown below.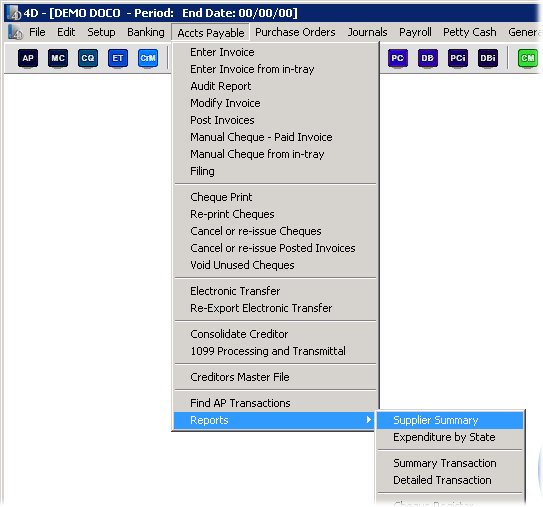 The report will then print as shown below.