While you are not logged on to one of our servers, and not using other internet resources like watching youtube etc, surf to the following address.
It will look as follows, just press the 'Begin Test' button.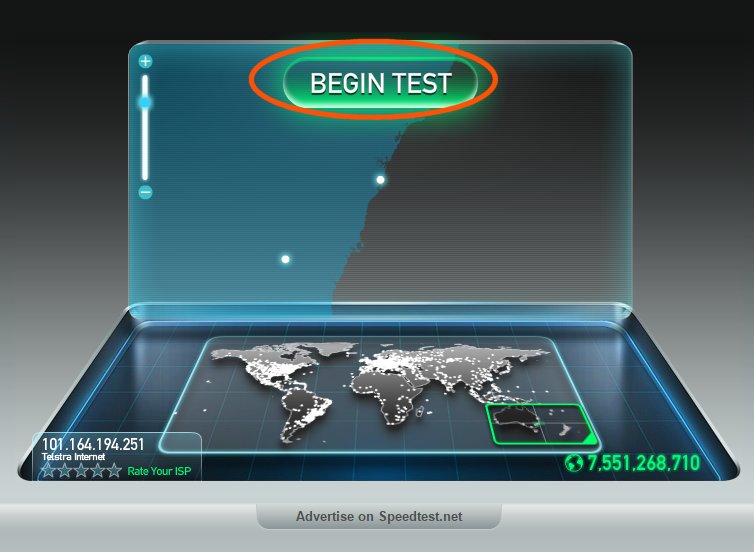 Once it has completed its test you will see the below.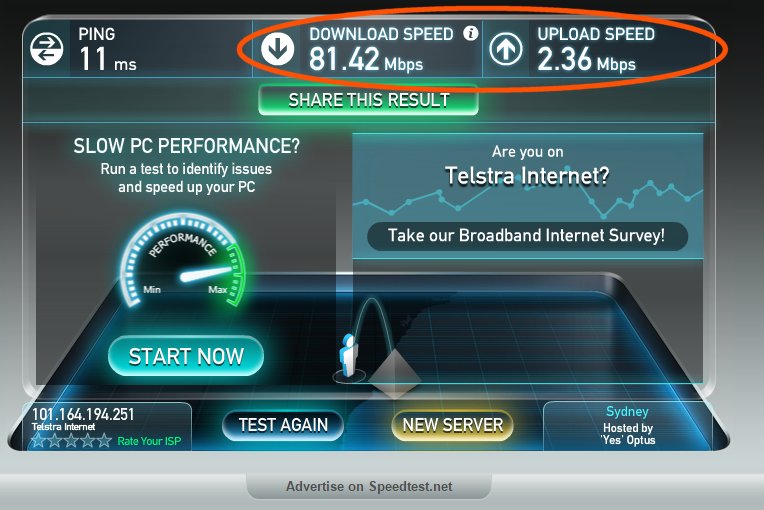 The two speeds highlighted above will show your current download and upload speed to the internet. These speeds can easily change during the day depending on who is sharing your internet connection and what they are doing on it.
Very low speeds here could result in our servers appearing to run a little slow for you.