If you find that mydaEs becomes non-responsive, you can 'crash' out of mydaEs by following these instructions:
Click on Start or Magnifier icon on the bottom left corner of Windows.
Type 'Task Manager'
Click on Task Manager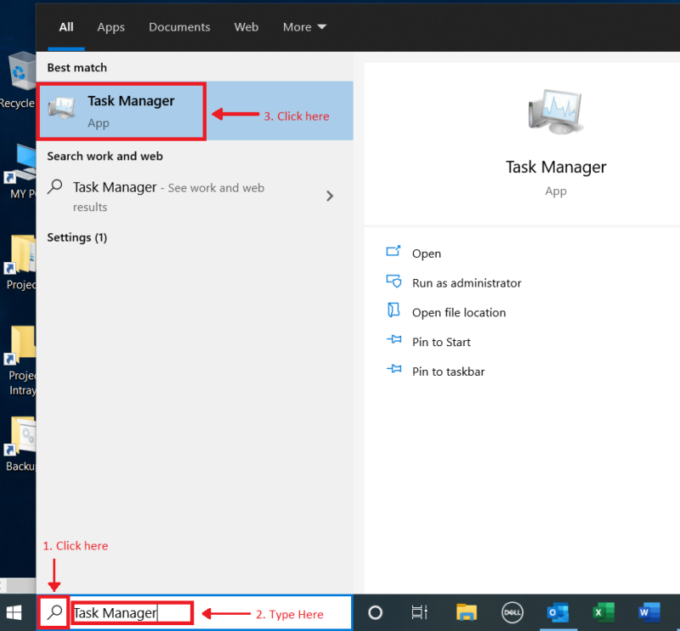 Following screen will open as shown below: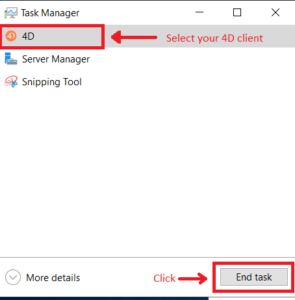 4. Select your 4D client (as above) and then click on 'End Task'.