If you need to change which of our servers you are connecting to, you can use the following instructions.
Just right click the 'Moneypenny server' shortcut on your desktop and select 'Edit'.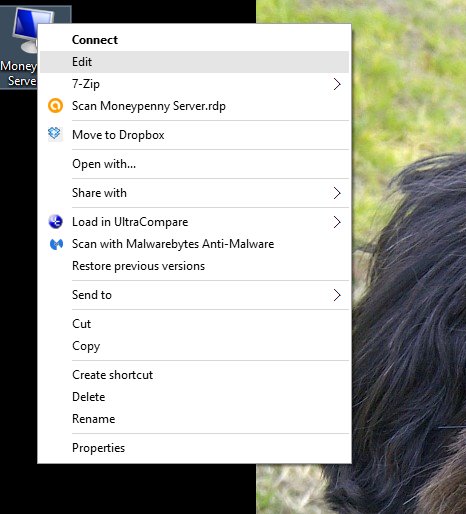 You will then see the following form.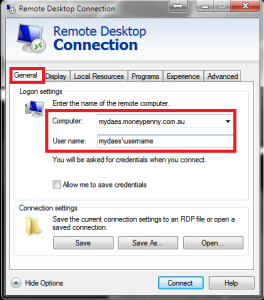 From the 'General' tab, alter the value in the 'Computer' field to the new name of the server ie
aus.mydaes.online
Then press the 'Save' button at the bottom of the form.
Next close down any server connection you have opened, and then double click the shortcut on your desktop and attempt to access the server again.