To view history of a PO you can do so by going to Purchase Order / History.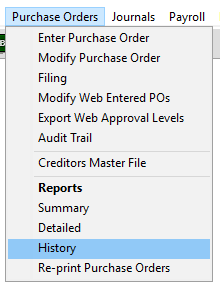 You will the be presented with the following screen where you can select your search criteria. In the example below I want to view the history of PO number 17.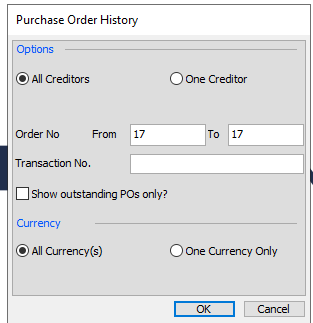 When I click ok, the search results will display the PO history, and if there was an invoice or invoices used against the PO, and the final current open PO balance.

If I choose to display Outstanding POs only the result may look like the following.