Purpose
This menu item is used to view or print all of the transactions on your project showing the source code, date of entry, posting status and whether it is in the future period or not. Any unused transactions will also display where you have started data entry and then cancelled out of a module.
How to use
To view the transaction headers, select 'Transaction Headers' from the 'General Ledger' menu underneath the Find sub menu as shown below.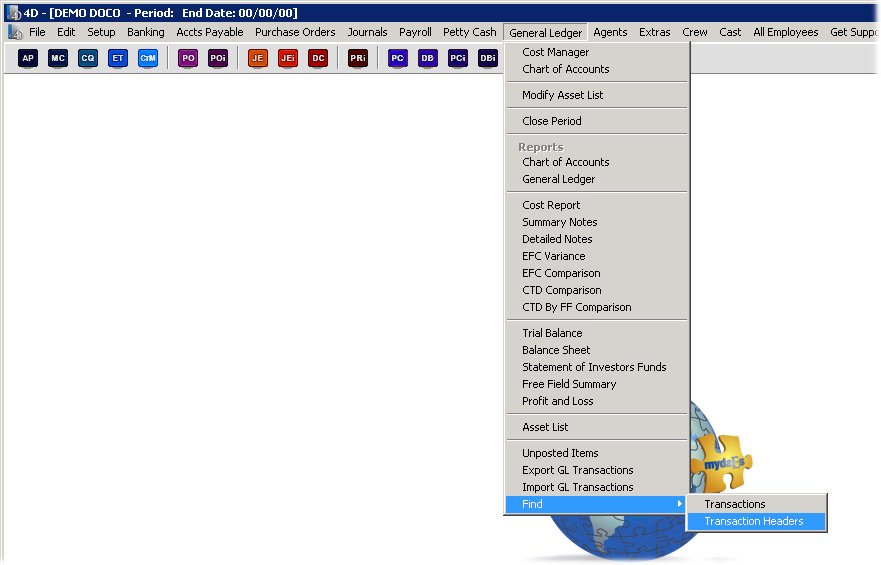 You will then be presented with the following form showing all of your transactions. As usual you can select the buttons above each column to sort the values below it.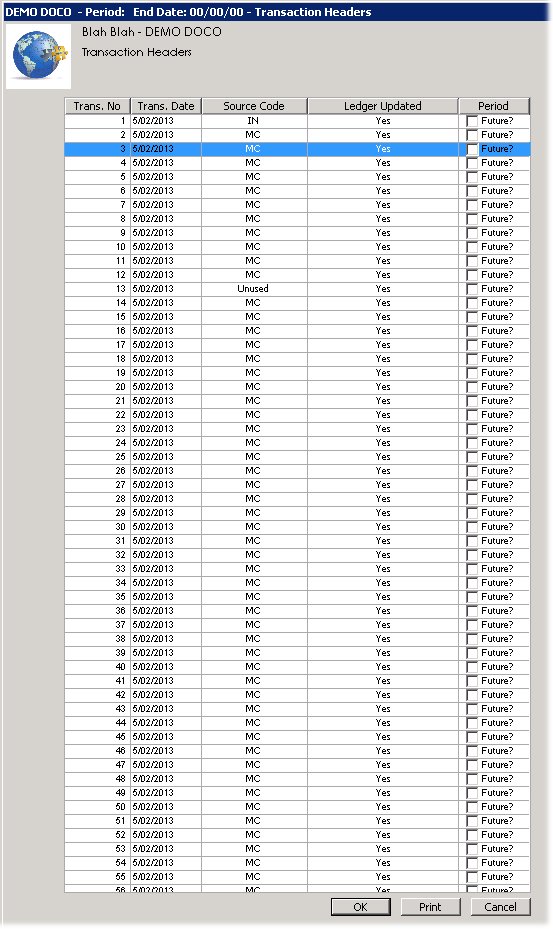 If you press the 'Print' button the report will print as shown below.