Purpose
To relieve your POs while you are paying wages. To use this feature you will need creditors/vendors setup  for each of your crew/cast/extras that you wish to process in this way.  The creditor/vendor code must be identical to your wages codes.
How to use
At the bottom of every wages screen is a button called 'Modify POs' as below.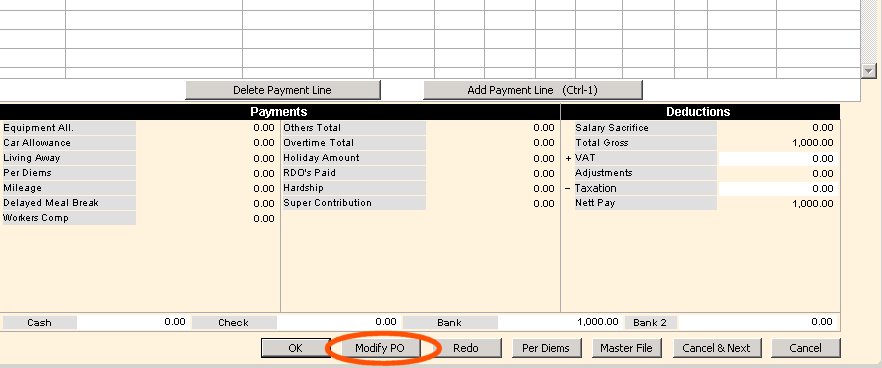 When you press this button, Moneypenny will attempt to locate any open POs with a creditor/vendor name matching the wages code. If any are found you will see the following screen showing all open POs for that vendor.

Just double click the one you wish to relieve (or press the modify button) and then alter the PO as required.

Next press Save to return to the payroll screen and continue your transaction.