To access the repeat journal feature please choose repeat journal from the 'Journals' menu.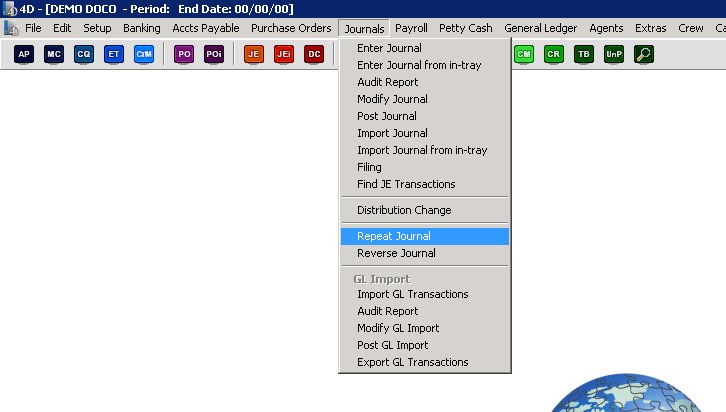 This menu item allows you to take any previous journal entered into Moneypenny and do it again.
You will first be presented with the following screen to select which journal to repeat.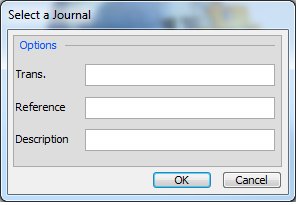 You can enter in the transaction number, the reference or description. Wildcards (@) are also possible to use in the reference and description column, if you cannot remember exactly the details of the journal you wish to repeat.
If you enter in nothing here, all journals will be displayed to choose from after you press the OK button. Otherwise any journals matching your selection will be displayed.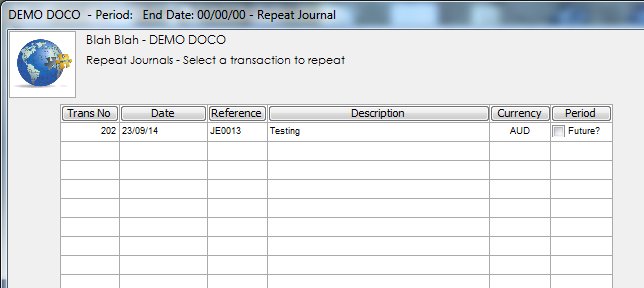 Please select the journal you wish to repeat and press the 'Repeat' button at the bottom of the screen.
The journal entry screen will now be displayed showing your newly copied journal allowing you to edit it as required and then press save. For more information on how the 'Enter Journal' screen works, please click here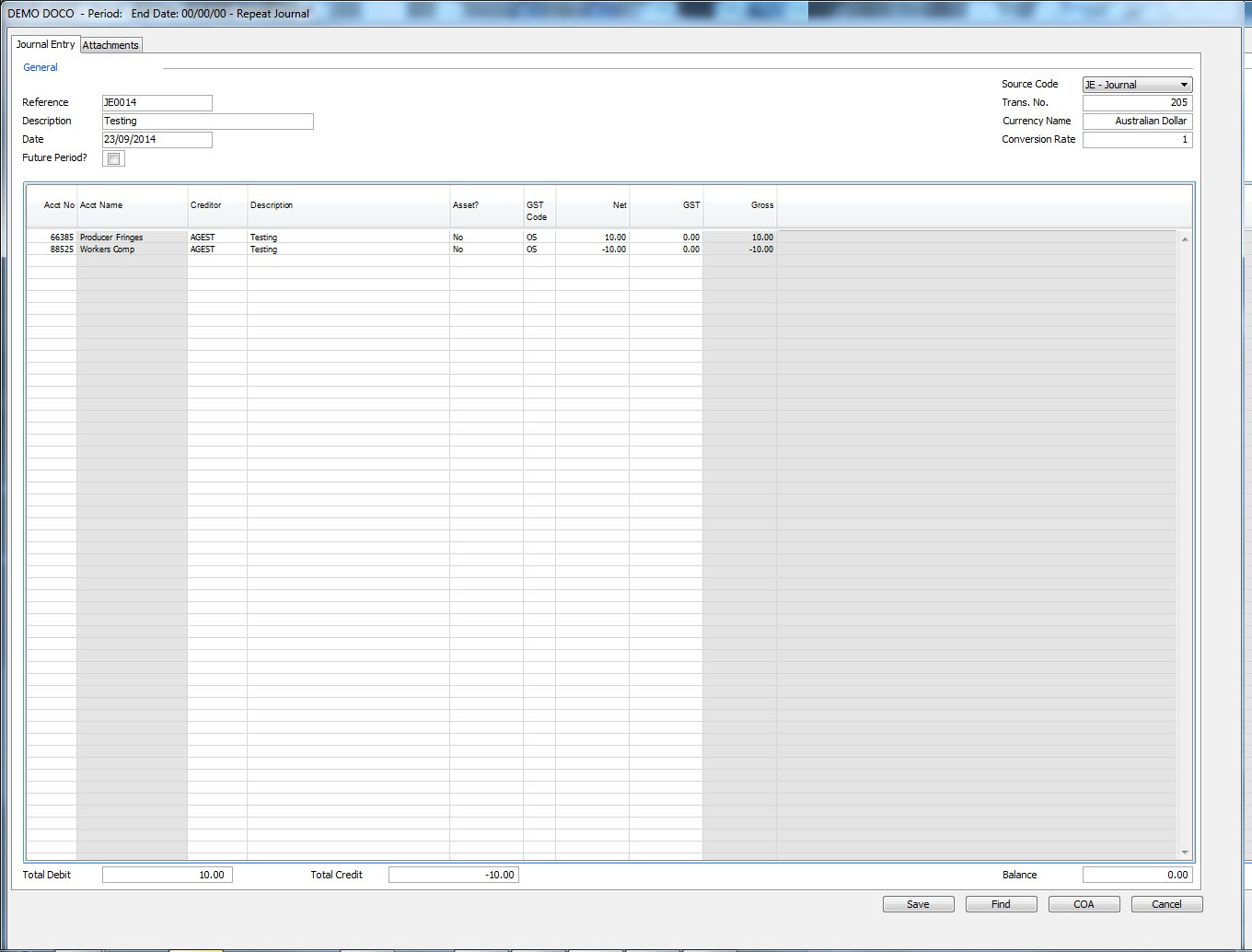 Please click on the image to view it full screen, then the back button to return.