Purpose
The 'Tax Declaration' option from mydaEs Web is used to allow your crew to download their tax declaration forms and then upload the completed forms back into Moneypenny. It will then be attached to the crew members master file record.
How to use
To upload your tax declaration then, log into your projects website from either your smart phone/tablet or computer and then click 'Tax Dec' as shown below.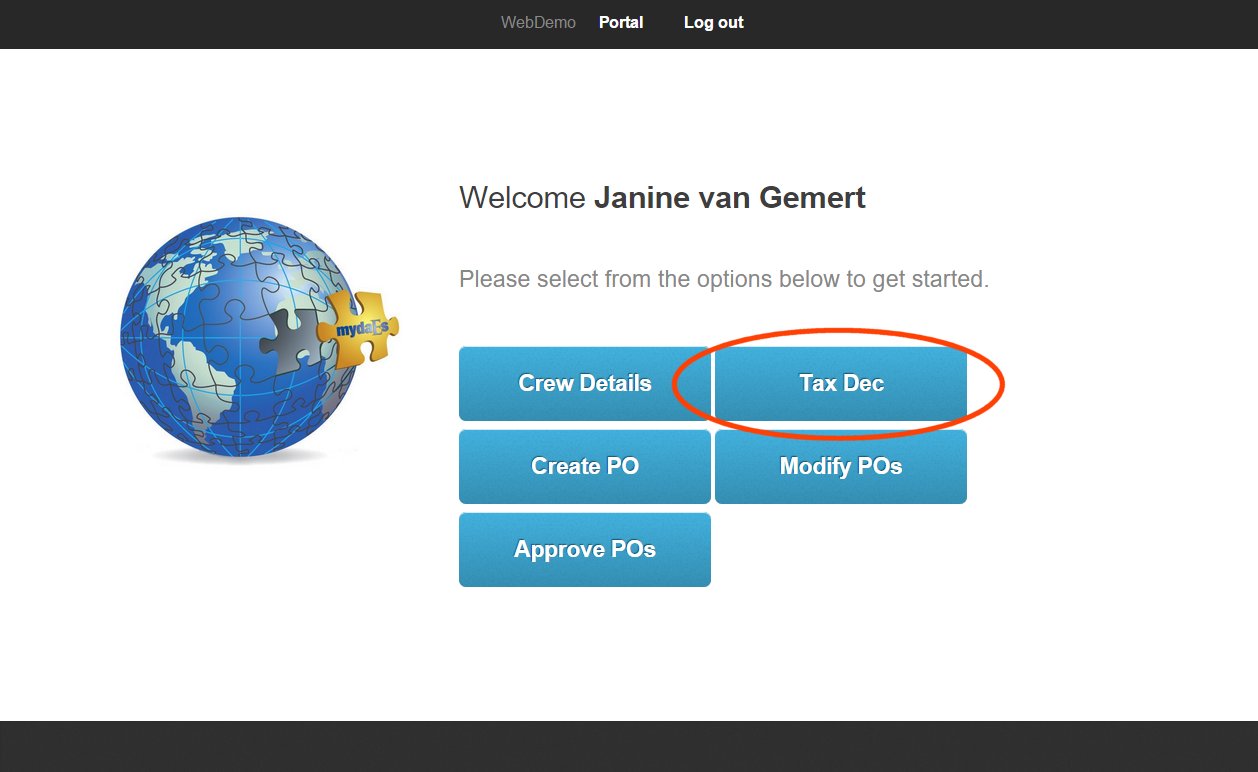 You will then see the following screen.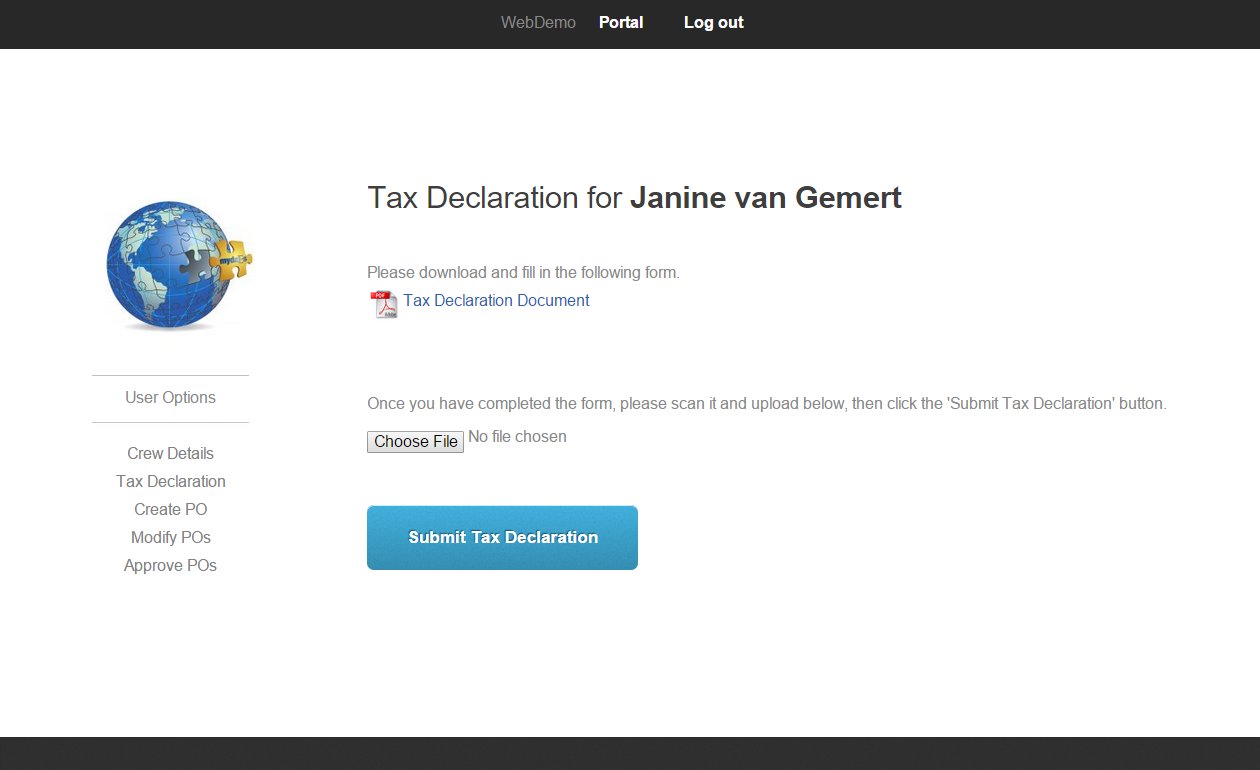 From here you can click on the PDF link to download the Tax Declaration Document. You can then print it out and fill it in. Once you have completed the form, you can press the 'Choose File' button to select the file on your computer and then press 'Submit Tax Declaration' to upload it to mydaEs.