Purpose
The 'Find Suppliers' option from Moneypenny Web is used to view your suppliers contact details from the web.  Only workers who have the 'View supplier details online?' option chosen in their master files will be able to view this information online.
How to use
To Find suppliers, log into your projects website from either your smart phone/tablet or computer and then click 'Find Suppliers' as shown below.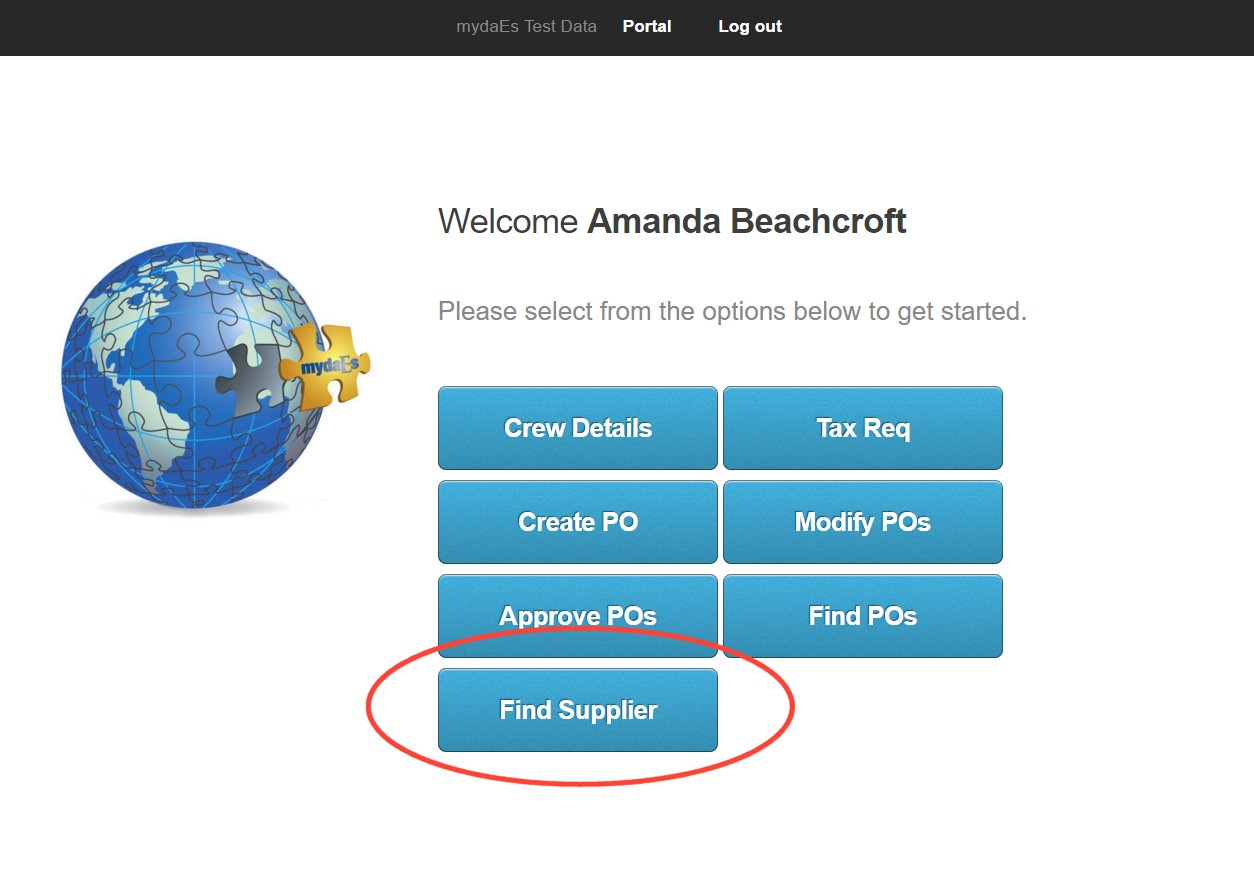 You will then see the following screen from which you can select the supplier.

Once you have chosen your supplier and pressed Find, the contact details for that supplier will be shown below..