Purpose
The 'Crew Details' option from Online Moneypenny is used to allow your crew to enter in or edit their own details online. This can save you time in collecting the information and then entering it yourself. You can create the initial records in the master file screen, with limited information i.e. name/email address and then send a welcome email to these crew, which will direct them to the website to enter in their information. The wording of this welcome email can be altered in 'Setup' – 'Email Setup'.
How to use
To alter your details, log into your projects website from either your smart phone/tablet or computer and then click 'Crew Details' as shown below.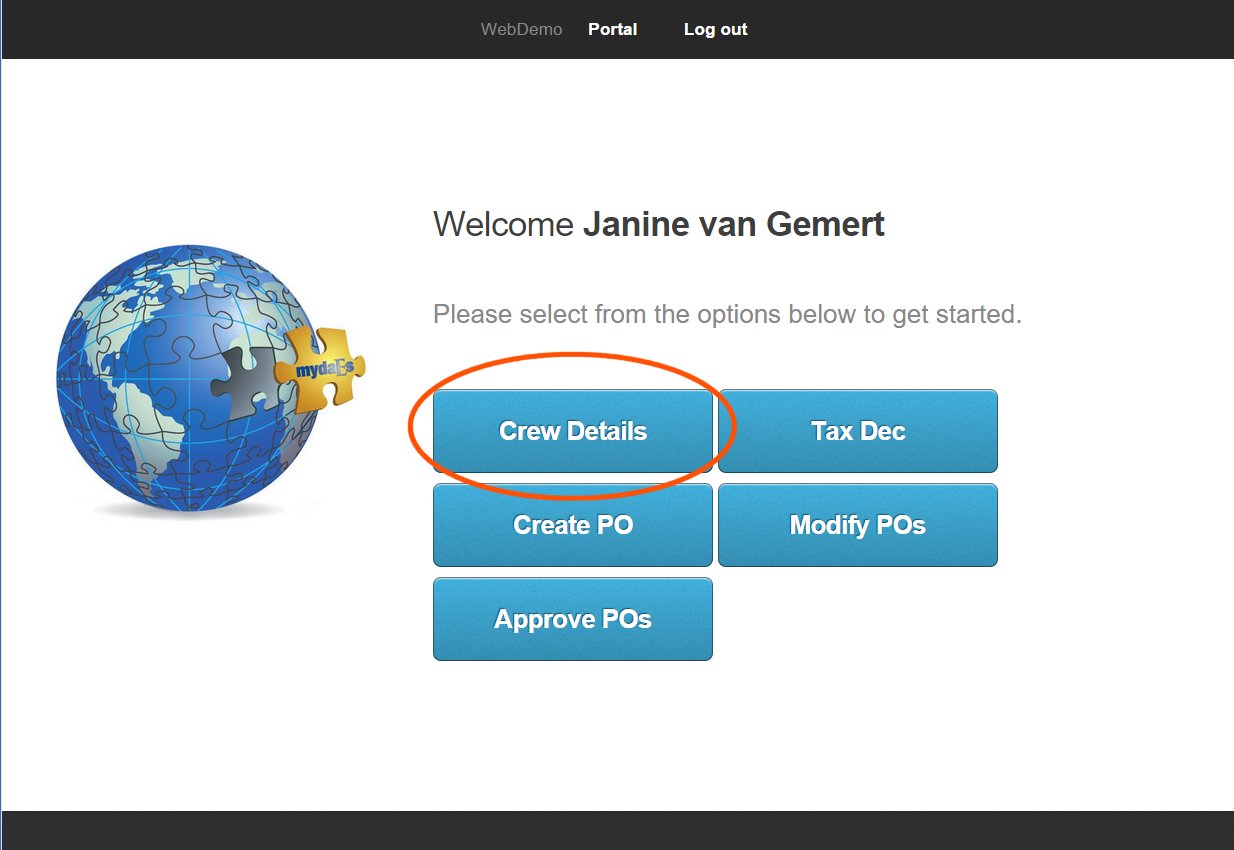 You will then see your details as they are currently stored in Moneypenny. For you to update at your leisure. Please note the form below might look a little different for you depending on which country your project is running in.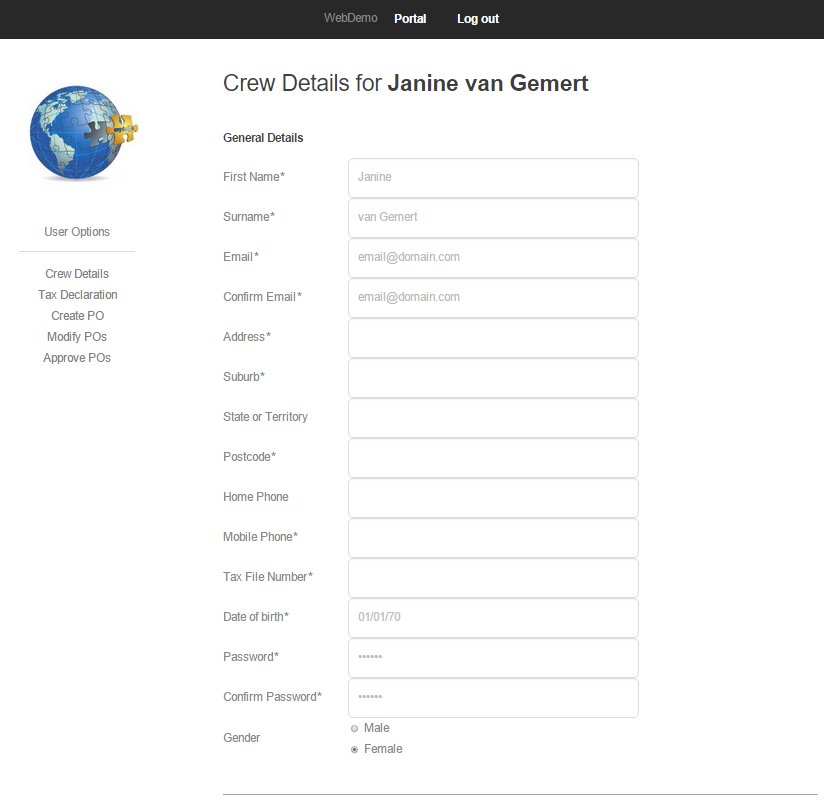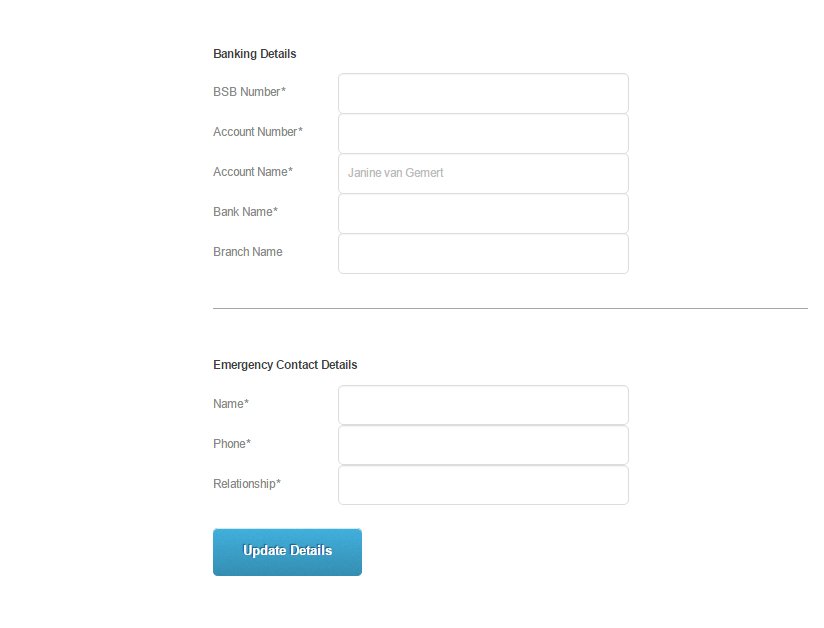 Just enter in your details and press 'Update Details'