To run a summary report of POs to to Purchase Orders / Summary as shown.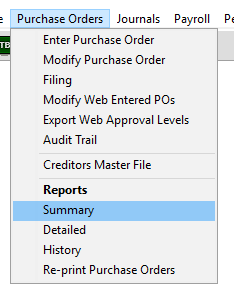 You will then be presented with the following pop up screen. You can use a combination of one or all filters to generate your summary report.
You can choose the best option required how to sort the search results.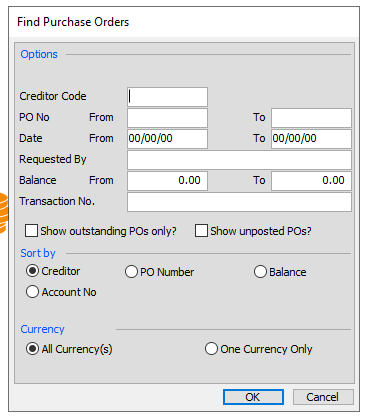 The summary report does not have an export facility. To export details about POs please refer to Purchase Orders / Detailed Reports