Purpose
This menu item is used to print a report showing all of your historic cleared items that you matched off against your bank statements.
How to use
To print the report, select  'Print Bank Rec Cleared Items' from the 'Banking' menu as shown below.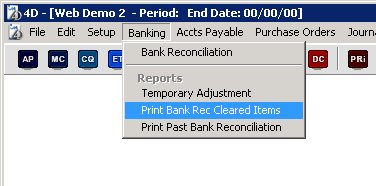 You will then be presented with the following screen from which you can select which bank you wish to print your cleared items from. You can also select a date range to limit the records printed on the report.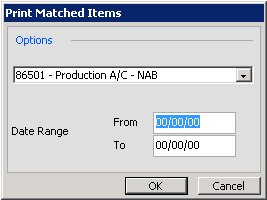 The report will then print out.